An electrifying atmosphere, plenty of activities and endless memorable moments for everyone!
O-Volt is a dynamic place to meet and have fun!
Various sports activities are offered with energetic animators. From the trampoline to the agility courses, the atmosphere is electric! The center is accessible for groups of all ages!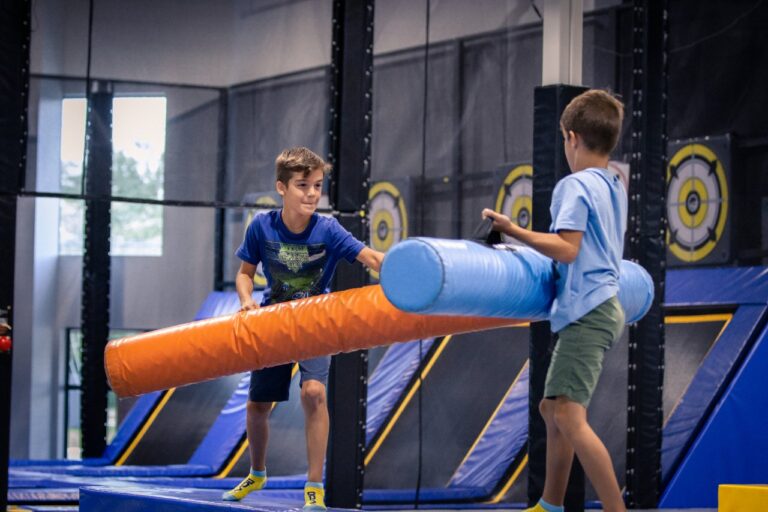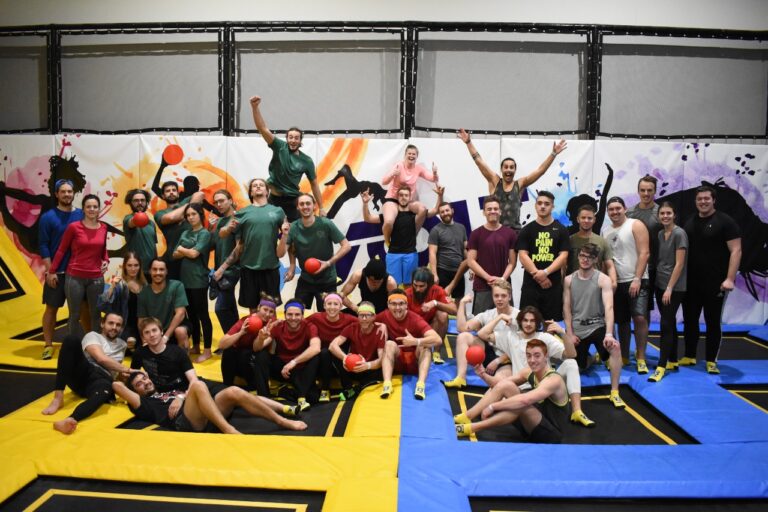 Whats better than trampolines, games and obstacle courses, to get the kids moving? Upon your arrival, your school or camp will be greeted by our qualified team members. Our centers offer a variety of sports activities, thus providing maximum fun for young people! In addition, the facilitators supervise the group with personalized challenges according to the age and level of the participants.
We offer two types of entertainment for school groups and camps. First, we offer activities related to our festive and educational theme, which calls for everyone's participation and teamwork. Second, we suggest workshops that allow students to progress safely in a sport. We offer learning trampoline jumps, ninja course skills and climbing * techniques.
* Available in Sherbrooke only.
In fact, we welcome all types of groups: elementary and secondary schools, daycare services and municipal camps. Everyone has fun in an electrifying and safe environment! It is also possible to dine on site by bringing your own meal.
For more details before booking, see our terms for groups .
Visiting O-Volt will give your employees a unique activity and environment to have fun, socialize and develop team work skills. Working from home has become a common reality, why not bring the team together to enjoy a group activity?
No matter the size of your group, there are activities for everyone at O-Volt! Come jump, climb and more with activities proposed by our group animators.
We also offer the possibility to add a private room to your visit as well as a projector. You can also being your meals or add them to your group rate.
Check out our detailed group document for more information.
Come enjoy hours of activities with your club, association, organization, non-profit or sports team! Whether you're a group of young gymnasts or a group of retirees, our animators will be able to adapt to your group. In fact, the activities that are offered includes : trampolines, games, obstacle courses and climbing.
To learn more before making a reservation, you can consult our detailed group document.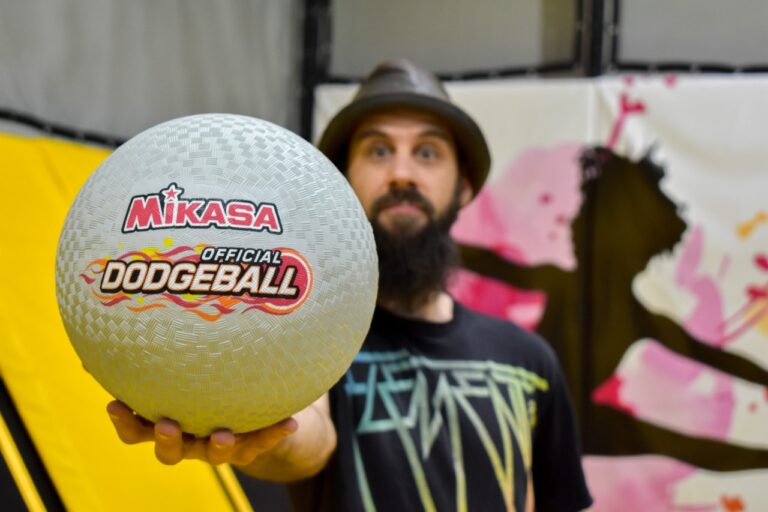 A minimum purchase of $300 or a minimum of 20 participants.
* The "Week Day" price is not available during school breaks, spring break and holidays. Please see "Weekend and Evenings" for these days.
O-Volt is the perfect place to get together and have fun! Several activities are offered with dynamic animators. From the trampoline to the agility courses, the atmosphere is electric!
Our employees adapt according to the age of the participants. For example, both a daycare centers and a retiree associations can come and enjoy the many trampolines and agility activities.
In addition, the activities will conform to the skill level of the participants. Whether your group consists of seasoned gymnasts or amateur athletes, our facilitators will take the participants skill levels into account.