GET MOVING with our animators!
The O-Volt Recreation Center is recognized for its many services dedicated to customers of all ages. Welcoming such diverse groups shows how the O-Volt team is able to meet the needs of the community while providing memorable experiences. The various group packages and welcoming team spirit that the O-Volt Recreation Center offers to our participants and organizers, is what makes for a successful outing. As this side of our business is unknown to many, we're here to shed some light in more detail.
CLIMBING together, bringing the team to new heights!
A well-planned group outing is always a winning formula for reviving team spirit, regardless of age or setting. Here are the three categories of groups that we welcome to the O-Volt Recreation Center on a regular basis:
School groups and day camps
Whether it is to treat the students at the end of the year, or to go on a fresh, new, active outing, several primary and secondary schools choose O-Volt. When the summer season arrives, it's the day camps' turn to jump, climb and have fun. Much to the delight of the O-Volt team, some familiar faces and smiles are back for another fun-filled day!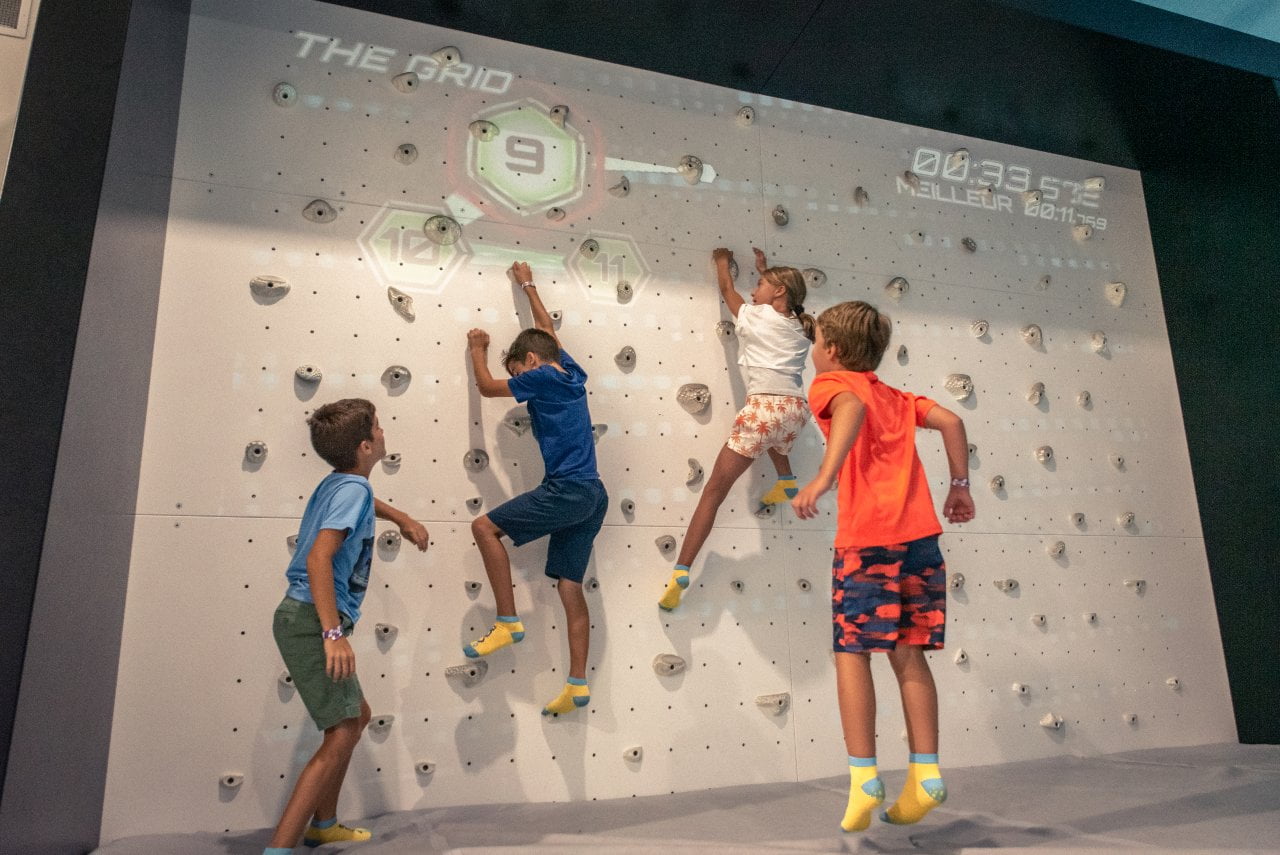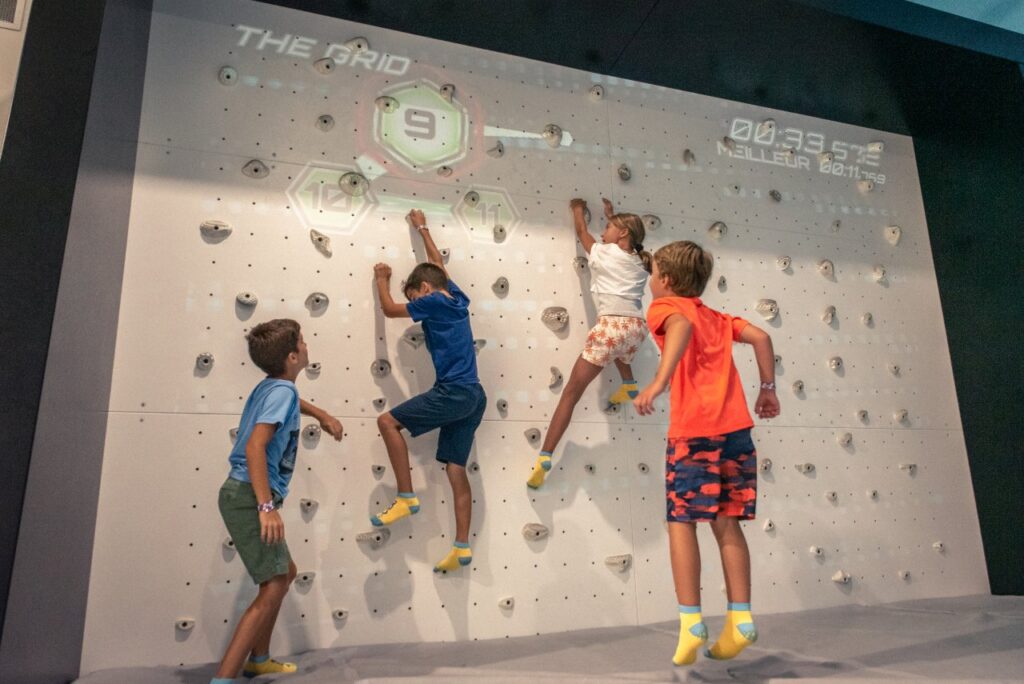 Corporate group
With many companies adopting a work-from-home work style in recent years, employers are often looking for a way to organize outings to socialize and bond with colleagues. Whether it's for an extraordinary Christmas party or to bond during a team-building activity, our facilities allow coworkers to get to know each other outside of the usual professional environment. All this in an active, safe and suitable environment for everyone.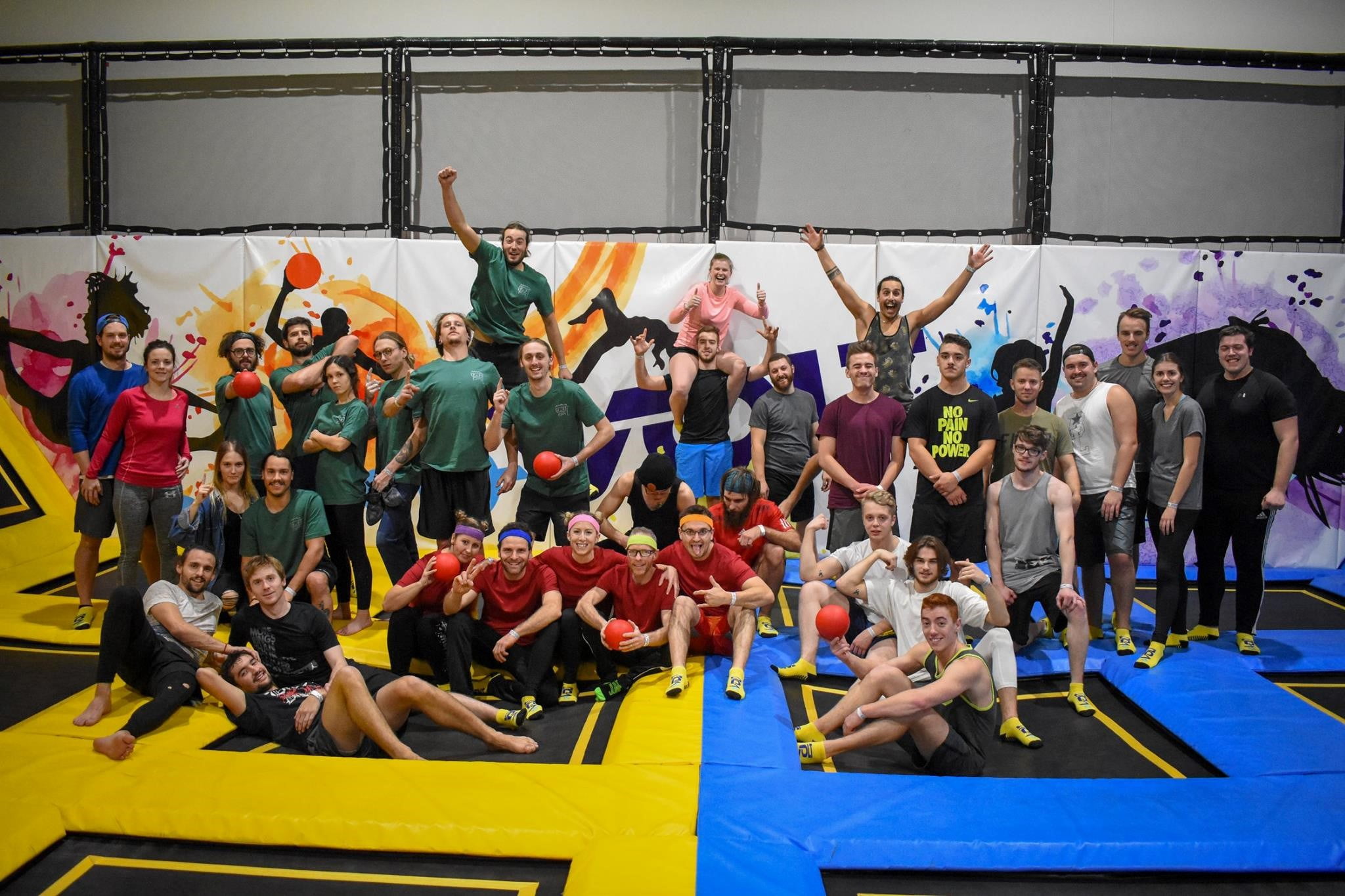 Associations
Outside of school or work, several associations or sports teams visit O-Volt centers to socialize, have fun or develop other physical skills required for the safe practice of their sport. Youth centers, sports clubs or groups of retirees, any reason is a great opportunity to come together and have fun.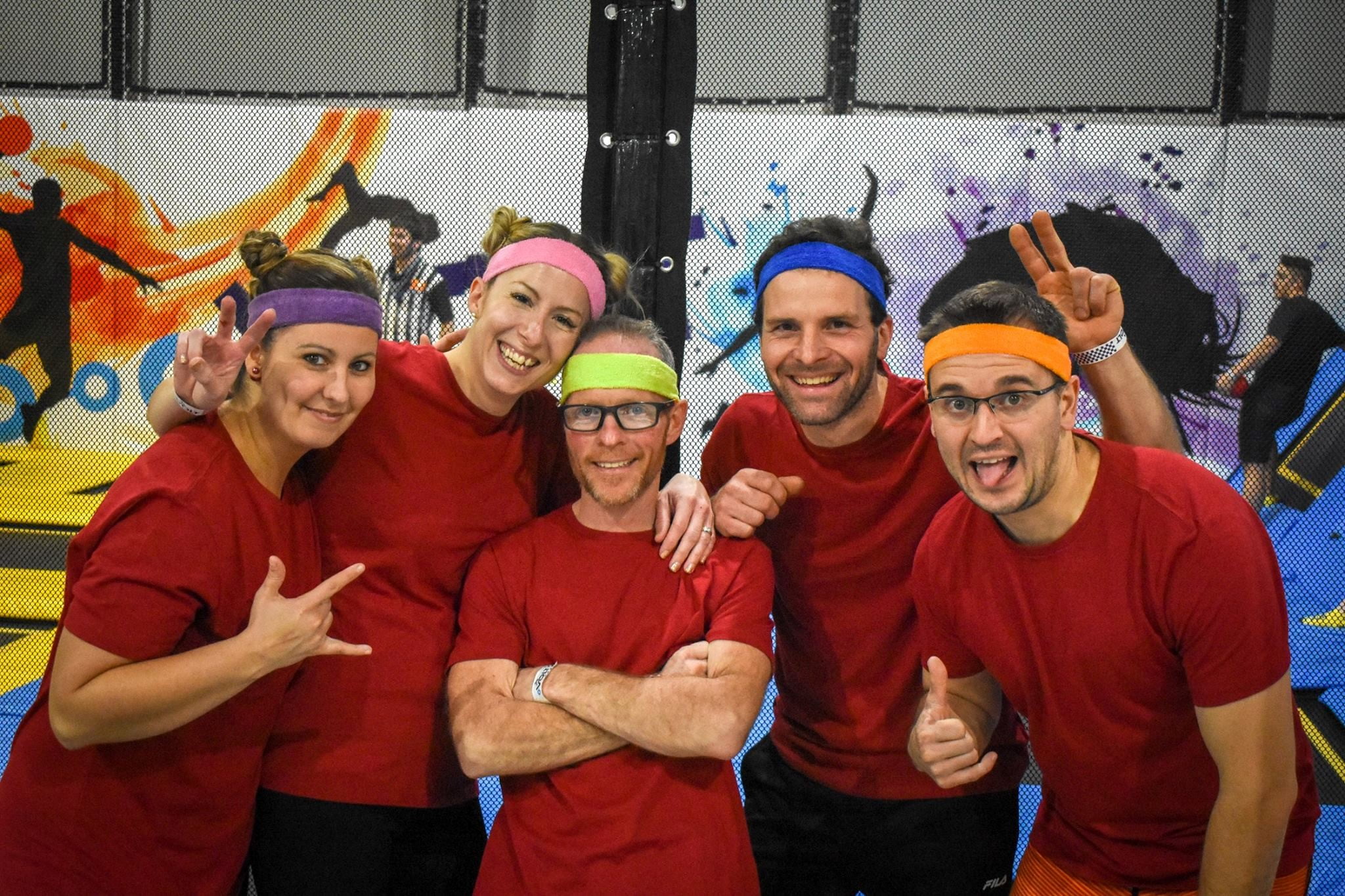 JUMP towards the easy solution!
O-Volt has put everything in place to simplify the reservation process and ensure that the visit is as smooth as possible. Once the reservation request is completed on our website, a member of the O-Volt team will contact you to finalize it. Soon after, emails will be sent to you to provide you with the relevant information for your visit, to remind you a few days before and to send you the billing following your activity.
Once you arrive, enjoy! O-Volt offers a turnkey service. No need to worry about the schedule or which activities to do. Group packages allow you to be taken care of by our qualified animators and to make the most of our facilities: trampoline, agility course, climbing and more! Your group will be guided throughout the facilities and activities. Safety instructions will be provided and activities led by our team will bring challenges and personal achievement. Everyone will be able to find a favourite activity. Fun guaranteed!